Koyasan Spirit of Children Taiko Dinner & Concert
October 21st 3pm-8pm | Laguna Town Hall
Koyasan Spirit of Children Taiko
30th Anniversary Dinner & Concert
Join us for the Koyasan Spirit of Children Taiko 30th Anniversary Dinner & Concert at the Laguna Town Hall on Saturday, October 21, 2023 from 3:00pm-8:00pm.
Seating in the amphitheater opens at 2:30. Taiko classes will perform from 3:00-4:00pm.
There will be chairs available, but people are welcome to bring lawn chairs or blankets to sit on the grass. We will then move into the Town Hall from 4:00-8:00 for slideshow, dinner, presentations, and end the evening with a raffle.
Notice:
Space is limited for this event.
Tickets have sold out, and online sales have ended. Raffle tickets and a limited selection of t-shirts will be available at the event.
There will not be any tickets sold at the door! You must pre-order your tickets here.
4 and under – FREE! You MUST still include your ticket request in your order for us to have an accurate headcount.
Ages 5-10 – $26
Ages 11+ – $36
We are pre-selling shirts for $26. Order now to guarantee you get the right sizes; there will be limited sizes available at the event.
15 tickets for $10. Tickets will be sold for $1 each at the event, so pre-order now to get 50% more chances to win!
Donations:
If you're unable to attend the event or wish to contribute further, all donations are greatly appreciated.
Special Gift!
The first 18 donors to give $100 or more to the Taiko group will receive a special 30th anniversary edition Koyasan Taiko Shiba Inu plush doll!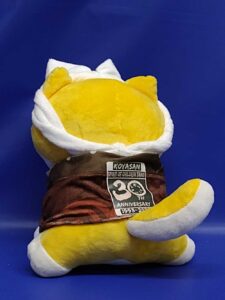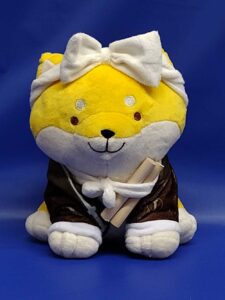 Buy Tickets, T-Shirts, and Raffle Tickets (from August 21)
These items are no longer available for purchase online. Raffle tickets and a limited selection of T-shirts will be available at the event. See you there!
QUESTIONS?
Please don't hesitate to e-mail us at koyasan.taiko@gmail.com (or use the contact form below) if you have any questions