Services
The temple has resumed in-person services, which will still also be broadcast via Zoom
Monthly Services
The Temple conducts monthly services on the 3rd Sunday. Changes will be announced on the website.  
Since the COVID-19 pandemic resulted in restrictions of in-person gatherings, the Temple began streaming monthly services via Zoom.  In-person services have resumed, but services will still also be broadcast live via Zoom.
TEMPLE SERVICES THROUGHOUT THE YEAR
January
Shusho-e, New Year's Day Service (Jan. 1) and Hatsu Daishiku, the first monthly service (3rd Sunday of the month). Ozoni soup is served to the congregation after the Hatsu Daishiku service. New Year Omamori will be available for sale.

February
Hoshi Matsuri (Star Festival) and Mamemaki Ritual bean toss to ward off misfortune.

March
Spring Higan Service

April
Shomie-ku to commemorate the life and great work of Kobo Daishi


June
Aoba Matsuri (Festival of Green Leaves) to commemorate the birth of Kukai (Kobo Daishi). Birthday cake is served to the congregation following the service.

July
Obon Memorial Service for the deceased (Hatsubon for those who passed away in the prior 12 months). Obento will be served at the service in William Land Park.

August
Toro Nagashi floating lantern service to send spirits of the recently deceased to their final destination. Obento will be served with the service in William Land Park.

September
Autumn Higan Service

October
Eitaikyo Perpetual Prayer Memorial Service for the deceased.

November
Shichi-Go-San Service (Celebration for Children)

December
Osame Daishi, the last monthly service of the year (3rd Sunday of the month); and Joya-e end of year service to express gratitude for blessings received in the current year (Dec. 31).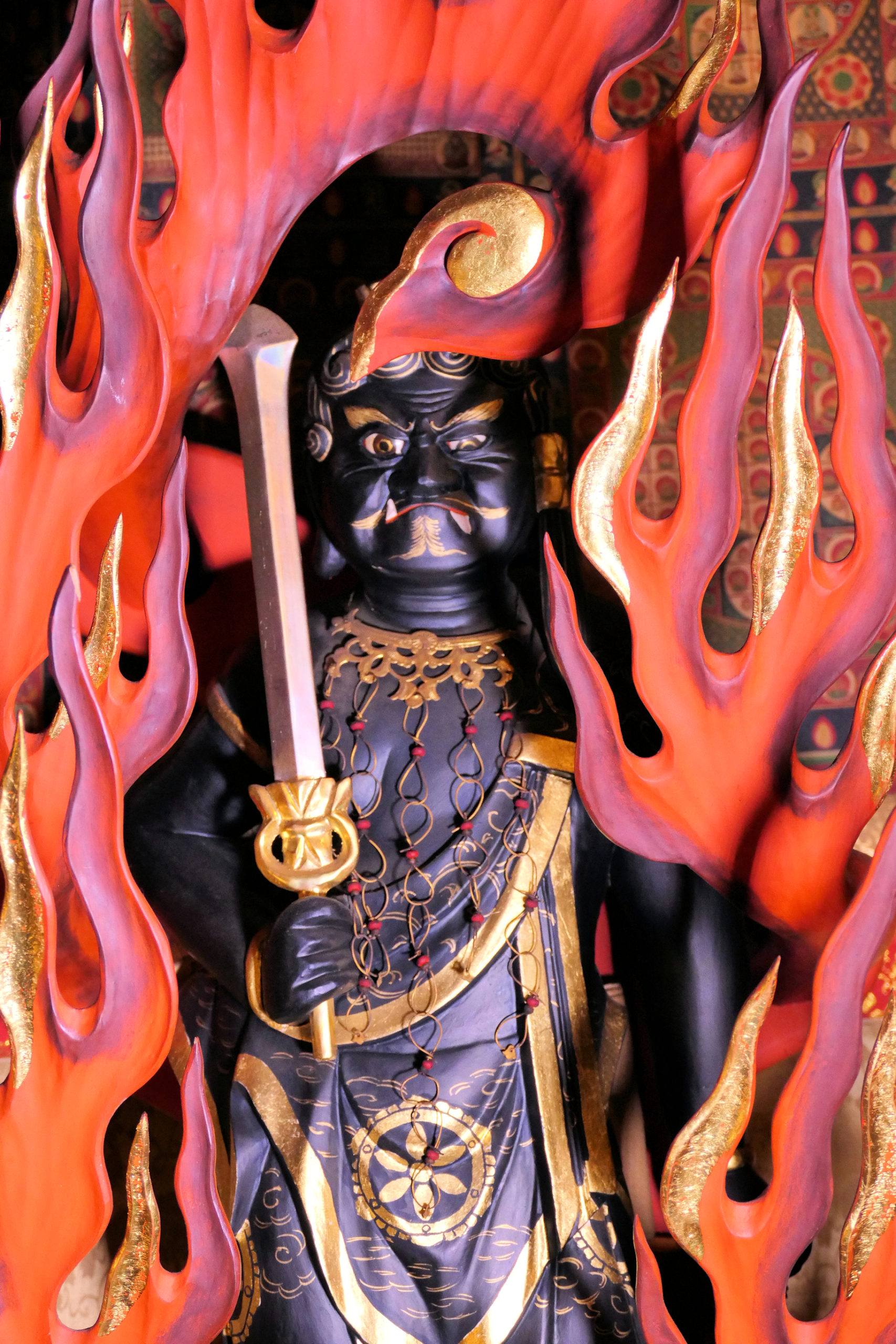 Gokito (Special) Services
Enmei-Jizo-bosatsu
Blessing for seniors long life, career/vocational enhancement opportunities, and safe pregnancy/birth of children.
Fudo-Myo-o
Blessings for vehicles and safe driving.
Bato-Kannon
Blessing and memorial for pets.
Aizen Myo-o
Blessing for successful love, marriage and fertility
Dai Koku-ten
Blessing for prosperty and successful business and finances.
Shichi-Go-San
Blessing for safe delivery of babies and the healthy growth of children.
Contact
Please don't hesitate to call or e-mail us if you have any questions