July 2020

Northern California Koyasan Temple
What Is Life Like Living In The Real World?
Hello, everyone! It's been awhile since I have had an opportunity to prepare an article for the Temple Newsletter.
My topic this time deals with the struggles and pleasures found in living life.
About 2,600 years ago Lord Shakyamuni founded the Buddhist Mission in India. Born a prince, his father, the king, was told by a prophet that if he didn't keep his son at home, the son would leave and not return. Lord Shakyamuni was never allowed out of the palace alone; always accompanied by a servant. The first time Lord Shakyamuni left the palace, he left through the east gate. The second time he left through the south gate, the third time through the west gate, and the last time from the north gate. In those excursions he saw how people got older, became sick and passed away.
It was the sights from these four gates that Lord Shakyamuni turned into Buddha. As Buddha, he defined life in the real world as suffering from the moment we are born. We have to realize this while we are alive, but when we are dying, we find that life was actually wonderful.
You might feel that this is a contradiction, but when we think of the suffering we endured, there are also moments of happiness, like recovering from a severe illness or injury. Without the suffering there would be no happiness from a good outcome. We often cannot control the suffering we encounter, but as John Lennon said, "Let it be." Eventually things will turn around and you will find happiness, sometimes small, sometimes great, but we should never quit searching for it. Opportunities always abound to find happiness even in the worst of situations. Hope is always needed to find our happiness or ability to cope.
During this current crisis of the pandemic and how it has disrupted our daily lives, we need to hold on to hope  for a better tomorrow. It will eventually come, and we need to stay safe and motivated to achieve that better outcome. We should continue to care about others, not just ourselves, and offer our thoughts and prayers as well.
Until this crisis has passed, please stay safe and healthy. I look forward to being able to see you all again in person.
With Gassho,
Rev. Kanpo Mimats
Online Zoom Monthly Services
Since the shelter-in-place restrictions began in March, the Temple has not been able to hold its monthly services in the sanctuary. In April, with the help of Kaori and Dave Sakauye, the Temple was able to stream the Shomie-ku Service via Zoom. This method received positive feedback from many members, especially those who live in the outer areas of the Sacramento region.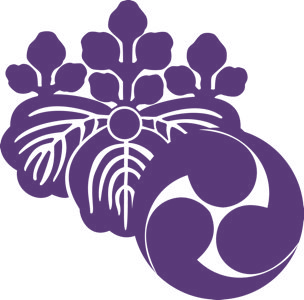 After the April online service, Temple member Chris Sunahara offered his expertise and service to set up a more stylized version with a presentation deck and visuals to help members follow the service online – chants were posted, Shotsuki/Anniversary memorial members were listed, and a general program was established that greatly improved the online version. Plus, Chris chaired the service online to help members through theservice program and Cabinet President Frances Nakashoji offered words of comfort and acknowledgment at the close of the service.
This new way of conducting our monthly service has received wonderful reviews. The June Aoba Matsuri service was recorded and then offered for viewing at the viewer's discretion, in other words, you could watch it whenever it was most convenient.
Due to the positive feedback, the Temple anticipates being able to stream services online via Zoom from now on so that all members can see and participate, even after the health restrictions are lifted. The Temple will then have the capability to conduct services in the sanctuary as well as on Zoom.
After the June Aoba Matsuri service, Frances Nakashoji offered the following words of encouragement and hope for the future:
Our Willingness to take a leap of faith together...
Our willingness to take a leap of faith together (with the offering of church services via Zoom during
this period of uncertainty to provide reassurance and hope), has profoundly enhanced our
interconnection. The importance of sharing time together, planning and the organization of content,
as well as timing and the delivery, has renewed our sense of community. In addition, staying
encouraged to help ourselves and others are fundamental needs for our sense of belonging and
commitment. Our unique human need and ability to cooperate have assisted and thus enabled us to
faithfully practice the core teaching of Shingon Buddhism, thereby providing us a sense of awareness,
compassion, comfort, and peace.
Masks Required in the Temple
 
Due to the mandate from the County of Sacramento and the State of California, anyone visiting or attending activities at the Temple must wear a mask.
The Temple recently acquired 500 two-layer white cotton masks from a Sacramento emergency services organization for use by temple members and visitors entering the Temple. A mask will be available if needed, while the supply lasts.
We will continue to keep you updated of the directives on the Temple's website and Facebook.
Thank you for maintaining social distancing and wearing a mask as directed by the public health experts and Governor Newsom
Online Donations to the Temple Now Available
Since the shelter-in-place restrictions began in March, the Temple has not been able to hold its monthly services in the sanctuary, so members have not been able to donate osonae in envelopes like they used to. The Temple depends on osonae donations to continue spreading the Shingon mission. We thank you for all your support!
While the Temple still accepts donations through the mail, members and friends
can now make donations to the temple online via PayPal or Venmo from your
cellphone by clicking on a link on the Temple's website Home Page. There is a large red "DONATIONS" link on the Temple's Home Page that will take you to a page where you can click a button that will take you directly to PayPal to make a donation (you need to have a PayPal account to do this).
Or you can go directly to paypal.com in your web browser or on your phone, login
and make a payment to nckoyasan@sbcglobal.net. To make a donation using Venmo, you need to have the Venmo app installed on your phone or tablet. Search for "NCKOYASAN" (it will show up as "Alice Tateishi"). 
We appreciate your support to the Temple with online or mailed in donations (no cash please) while our temple remains temporarily closed during this devastating pandemic. Your patience and understanding are greatly appreciated.